Hi, I'm Kat! I specialize in
Spiritual Practices
Yoga, Tarot Reading, Pranayama and Coaching.
Within us all we contain the sparkle and magick of the universe. Interested in living your best and most authentic life? You're in the right place!
Want all these incredible benefits from the comfort of your own home or the grounding energy of your favorite park? I come to you! No need to travel to a far away studio and battle the stress of traffic. I'll bring everything we need right to your doorstep.
All you have to focus on is reaching for your dreams.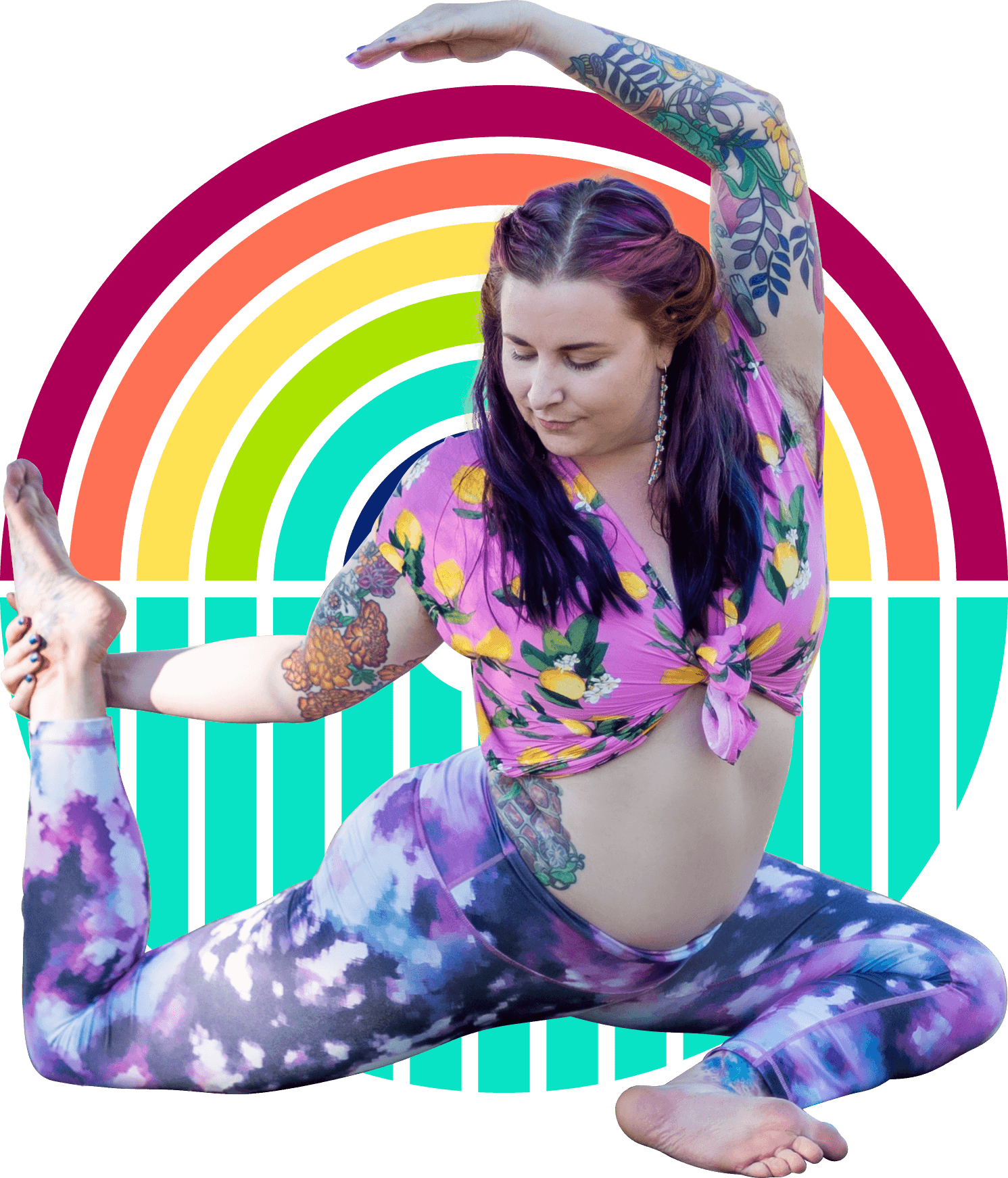 Benefits
Improved strength, balance, and flexibility
Deeper relaxation and better sleep
Physical, emotional, and spiritual healing
Lower stress
Increased creativity
Clarity of purpose
Testimonials
Katrina is a gentle, loving spirit. I was led to them for what I thought was a project to balance my body, but every session addresses heart, spirit, and soul as well. Listens and models Presence & skillfully tailors the work for each moment. Life-enhancing!

Donna D.
Katrina has been helping me with spiritual practices for some time now, and I am so glad they are extending their services to help many others! They has been helping me for 5 years, and each time I see them, they greet me with such a positive and welcoming energy!
The services that I have done are yoga, tarot readings, guided meditation, and crystal pairing! Katrina is a wonderful guide. They are intuitive and well-connected. They will make sure you're in a comfortable setting before you begin your session. Some of the more recent issues I've been working through are grounding and releasing negative energy. It's an uplifting feeling to see the difference! I also enjoy their helpful recommendations at the end of our sessions!
No matter what your goals are, I believe Katrina can help!
Tyrone F.
I've been working with Katrina for a little over a year to help me develop my executive functioning skills since being diagnosed as an adult with ADHD. I cannot possibly speak highly enough of how much Katrina has helped me—from my organization at work to my personal life, Katrina has helped me build habits that work for me and are sustainable for long term success.
They diligently listen to the problems I bring up, without judgement on how trivial or simple the issue might be. On more complex issues, Katrina delves in with unmatched dedication and competency. Looking back at my growth over the past year, in both my career and personal life, the stability of those successes would not have been possible without Katrina and their program.
Hayley C.
Katrina is not only knowledgeable, but they're patient, authentic, and deeply compassionate. Their tarot readings and yoga have been both insightful and energizing. Katrina's warmth and intuition are incredibly grounding — I cannot recommend them enough!

Grace C.
Book a Session
Money back guarantee – if you are not 100% satisfied with your service, I will give you your money back
I love what I have to offer – I believe you will too. However, if for any reason you are not satisfied, please let me know and I will give you a full refund.